CHEVROLET DEALERSHIP SPECIAL

ACCELERATE AMERICA

-Online Sales Available -
ACCELERATE AMERICA WITH NAPLETON CHEVROLET OF WAYZATA
Napleton's Chevrolet of Wayzata, Minnesota, is proud to offer Chevrolet's lineup of automobiles, SUVs and Trucks. The Ed Napleton Auto Group is working hard to Accelerate America! After this long shutdown, we think the time is right to see the latest offerings from Chevy, purveyors of the "Bowtie Brand."
Now is the perfect time to see the latest vehicles and special financing at Napleton's Chevrolet of Wayzata, MN.
Chevrolet is long-known for the exciting vehicles they build. Whether it's the famous Camaro, the legendary Corvette Stingray, and even the Impala and Malibu classics, there is a Chevy automobile made just for you. If your needs require the flexibility to haul people and their things, check out the Chevrolet Blazer, Equinox, Tahoe and Suburban. And then there are the trucks. Whether you choose a Colorado, Silverado or Silverado HD, you can make this line of trucks your own. Just ask our Chevrolet specialists how to personalize the vehicle just for you. Together, we are ready to Accelerate America.
Chevrolet was founded in 1911 by French race car driver Louis Chevrolet. A freestanding company, it was eventually merged into what is now known as General Motors. Along the way, a series of legendary cars were the result. They have included the Belair to the Corvette, Malibu, Chevelle and Camaro. We are proud to be the Chevrolet franchised dealership in Wayzata, Minnesota.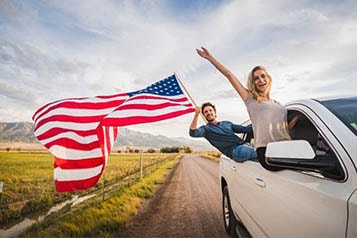 At Napleton's Chevrolet of Wayzata, we are ready for all your service and sales needs. Whether you are looking for a new Chevrolet or a Napleton quality preowned vehicle, we can arrange an online purchase experience complete with vehicle walkarounds via Facetime or Zoom calls on your computer or smartphone. We can finish paperwork remotely and deliver your new vehicle to the location of your choice, whether it be your home, office, or some other place.
The world of automobile buying is undergoing a huge change, and the Napleton Auto Group is ready for it. We adhere to all CDC guidelines and will do everything possible to ensure the care and safety of our customers and associates. These will include no handshakes, the use of face masks, frequent hand washings, social distancing and dealership cleanings. We are constantly examining our dealership protocols to present you with the safest and easiest car buying experience.
It's all here at Napleton's Chevrolet of Wayzata and throughout the entire Napleton family of dealerships. The Napleton Auto Group is ready to Accelerate America!