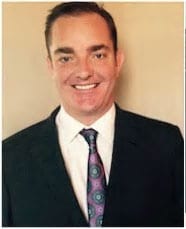 Eddie Napleton Information & Background

Eddie Napleton, a fourth-generation auto retailer with the Napleton Automotive Group. Being a member of one of America's preeminent automotive dealership families has taught him invaluable lessons in all aspects of the car dealership business. His father, Ed Napleton, along with three of his siblings, are still involved in the day-to-day operations of the group.

Eddie Napleton : Interests
Eddie Napleton's passion has always been for the automotive industry and how to make it better for customers and businesses alike. Outside of the automotive industry though, Eddie is an avid golfer, loves all Chicago sports teams, but is most passionate about the
Chicago Bears
. He has held many positions throughout the auto industry dating back to his childhood.  He has gained much experience in all levels of the auto industry, some of those positions include:
Porter

Salesman
Finance

Sales Manager

General Manager
Platform Director
Outside of his many personal donations, Eddie & His Father
Edward Napleton
have always believed in supporting not only the communities they serve, but other communities in need as well. 
Eddie Napleton : GM Orientation Day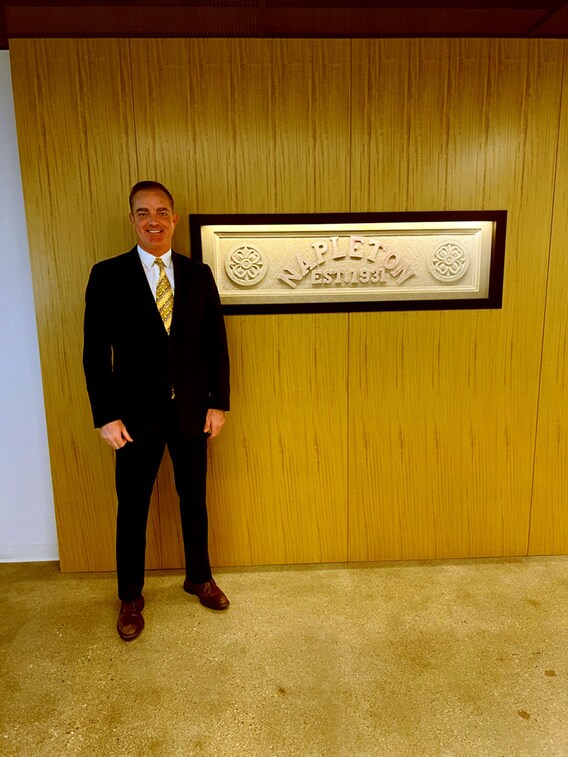 A few of the donations the Ed Napleton Automotive Group has made recently are:
Napleton was named Chairman of the United Way Annual Contribution Drive



Frequent Financial Donor to various health organizations including the American Cancer Society, American Diabetes Association, the Cystic Fibrosis Foundation and the St. Baldrick's Childhood Cancer Research Foundation



Frequent financial donor to humanities and arts foundations including the Art Institute of Chicago and PBS Public Television



Frequent financial donor to educational institutions and causes such as Boston College,
The Center for Science in the Public Interest, Evans Scholars Foundation, Children at the
Crossroads Foundation, Circle of Friends, Mercy Home for Boys and Girls and various schools



Donation of buses to Boston College for use by their athletic programs



A donor of the 385-acre open space, natural recreation area, known as the Reservoir Pond to the City of Canton, Massachusetts, a $13.8 million donation



Currently planning the transformation of a dealership building to a detailing center employing job-seeking veterans



Contributions to the Flint, Michigan Water Drive
Eddie Napleton and his father also believe each store should do their part to help the communities they are in as well.  Each store gets involved in their own community in many different ways, with donations, running for a cause or sending employees to help.


Jami Napleton : Eddie's Wife
After graduating, Eddie Napleton found himself working his way up through the Napleton Auto Group. Eddie found the love of his life, his wife Jami Wannstedt whom he married shortly after graduating. Eddie and his wife now have three boys and live in the Chicago area, where Jami Napleton is a Second Grade teacher. After spending many years in West Palm Beach, Eddie and Jami relocated back to Chicago where they are originally from.


Eddie & Wife Jami Napleton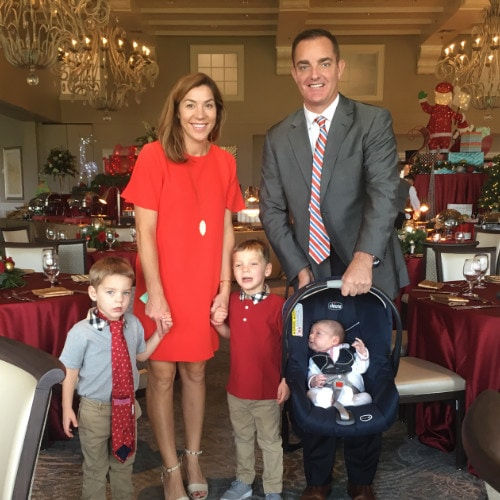 Eddie Napleton and Jami (Wannstedt) Napleton and their three boys pictured above.  Like Eddie, the three boys already love sports, including golf just like their father. Of the three boys, one will still carry on the Eddie Napleton Jr. Name.